Custom Picture Framing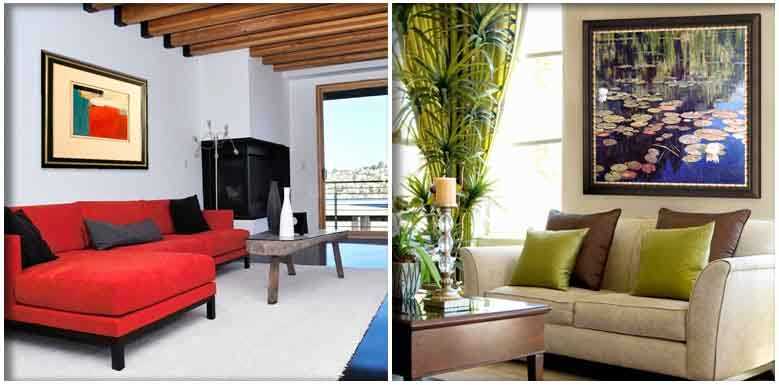 Custom Made Picture Frames
When you need to add that special touch to your next picture frame visit Fix-a-Frame to make a difference.
The friendly Brisbane picture framers that work here are passionate about the craft of designing you a great picture frame. Unlike some businesses where your valuable pictures are sent off to a remote workshop somewhere, at Fix-a-Frame all the work is done on the premises by the custom framers who help you with your frame designs. Knowledge and experience of framing complex jobs is something that we fully understand. The team have been providing picture framing to Brisbane clients and beyond since 1991.

You will make a wise choice when guided by our professional service team who know how to bring out the best in your pictures.

The feeling of being pampered from the moment you visit us until you have installed your newly framed work in your home will give you a sense of luxury. The luxurious picture frames crafted by our trained custom framers will endure to provide a great sense of satisfaction for decades to come.
You will find a wealth of frames displayed in our custom framing showroom.
We have the largest range of corner samples on display in Southern Queensland with many having matching fillet enhancements and hand applied colours.

One of our greatest skills is in providing quality advice when it comes to selecting colours and getting your framing right.

The frames made by Fix-a-Frame represent great value and are fully guaranteed so you can relax and enjoy being creative.

Our Guarantee: "Be totally delighted or your framing will be changed for FREE"

We can offer this guarantee because we take the time with you hand in hand, nurturing you towards a sound decision about your framing choices.

Our point of difference is that we can show you your pictures vertically just as if you are viewing them on your wall at home.

When you couple that with our Computerised Visualisation Software ,where you view your finished frame on a large LCD screen, you will be sure to get it right.
You feel a great sense of accomplishment when you improve your home and lifestyle with great picture frames.
Read more about different framing projects on our blog here.
We enjoy creating family heirlooms out of teasures people bring us to frame.
Framing needleworks and cross-stitch is something we take great care with.
If you are a needleworker and would like to find out more about the type of work we do please read more about our services for framing needle-work and cross stitch.
---
There are no products to list in this category.