DIY Framing
Discover How to Frame Pictures
You will make your own frames at home using the training and services provided by Fix-a-Frame.
If you don't know where to start you should first learn how to frame your pictures. Learning about
picture framing can be fun and rewarding.

You can purchase a set of three PDF workbooks from our online store that will help you get going
but better still you could learn from the expert via our "Home Picture Framing Intensive" a three DVD set
that has David's complete picture framing class for you to study in the comfort of your home.

When you get the DVD's they come with a three month membership to "Picture Framer's Master Class"
our private and exclusive membership site where you can learn all the techniques for picture framing step by step.

To find out more please visit pictureframeclass.com
Fix-a-Frame can help you frame your own pictures with the following services:
training via DVD, webinars and online workshops
online chop service - cut frames to your sizes
online mat cutting service - cut mat boards to your sizes
full sheets of matting available
foam boards
full range of sundries available
lengths of picture framing available - minimum order of 5.4 metres per reference
Take a look around the website and be sure to like us on facebook to be kept informed.

Visit our blog for useful tips and free framing advice.

Download the 10 questions you must ask all framers and the seven secrets to making great frames.
Subscribe to our newsletters
If you have any questions please use our contact us page to request information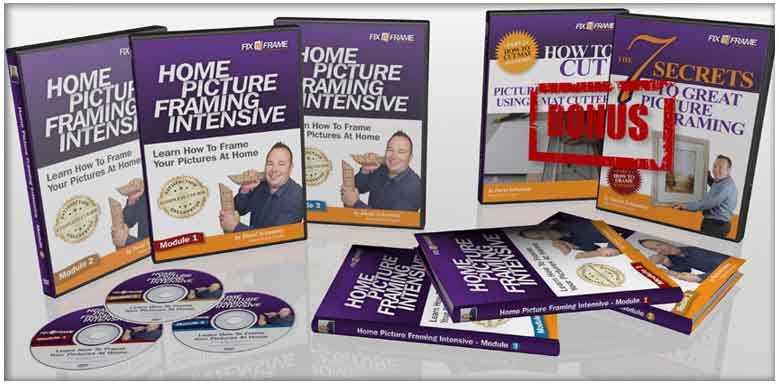 ---
There are no products to list in this category.