Corporate Framing
When your business depends on the image it projects to your clients you need
a picture framer who can work to help you meet those demands.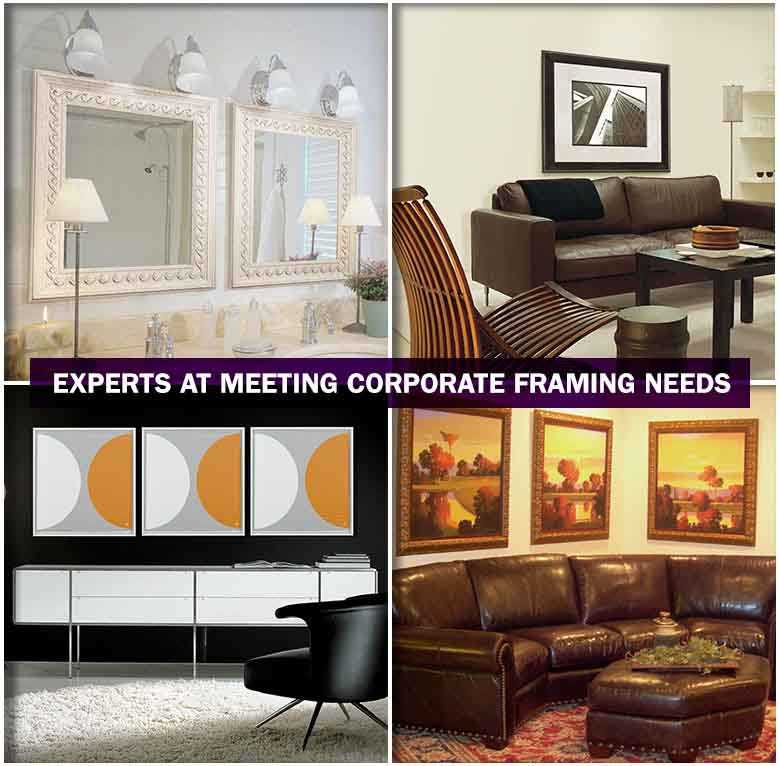 Our corporate picture framing services include:
incorporating company logos or colours within the framing package
delivering consistently high quality products
creating unique framing designs to match your business
customised solutions to frame awkward items
personalised engraving or matting
fast efficient delivery
customised packaging and display solutions
large format printing
image mounting and processing
We can create virtual frame designs to enable our clients to visualise their corporate job before it is completed.
SEE THE FULL PICTURE BEFORE YOU DECIDE!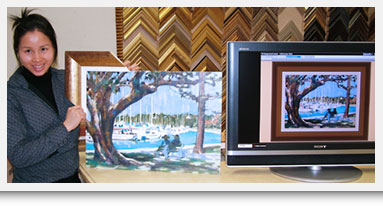 When you use the visualisation software you take out the guesswork normally associated with choosing a picture frame.

Many people find it difficult to choose the right frame for their pictures and this can be due to several reasons but most often it is just that we are not all artistic or able to construct the finished frame in our minds.

---
There are no products to list in this category.